Clio Cloud Conference is an annual conference put on by Clio in celebration of the legal tech industry.  Attendees included lawyers, vendors and Clio's partners.  This was a two day conference in Chicago with 700+ legal professionals attending from all over the world.  My role in this project was to design all conference assets working off an established style guide.  This included large format, print, and digital design assets.  I also worked closely with the conference planners and vendors to ensure that all assets were delivered on time to the event location and created to specs.
The conference included 5 different tracks, kind of like conferences within a conference. This required many different agenda signage and directional signage to support this.  Many different sponsors were involved in making this conference happen, therefore I also had to take logo placement into consideration when creating assets.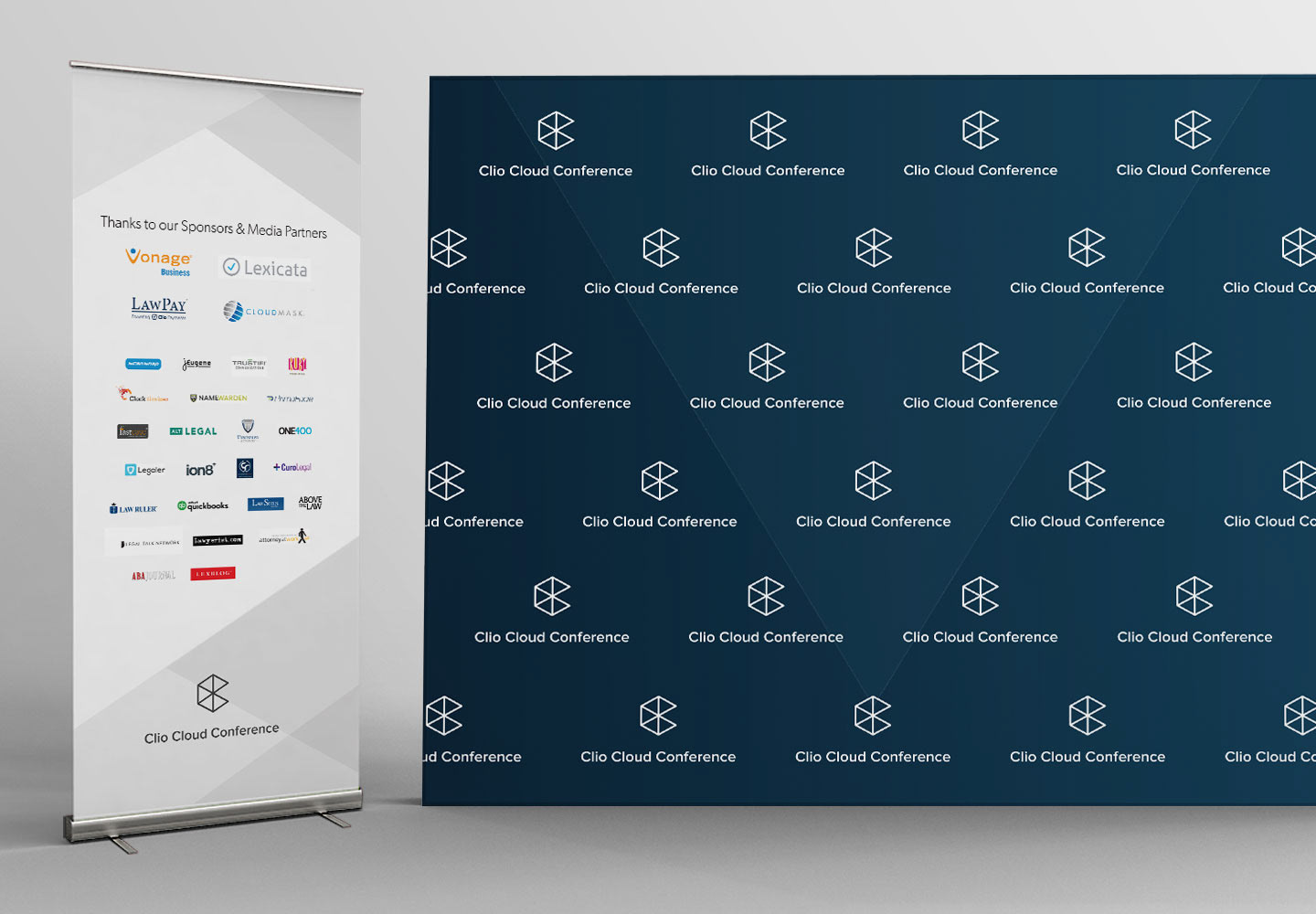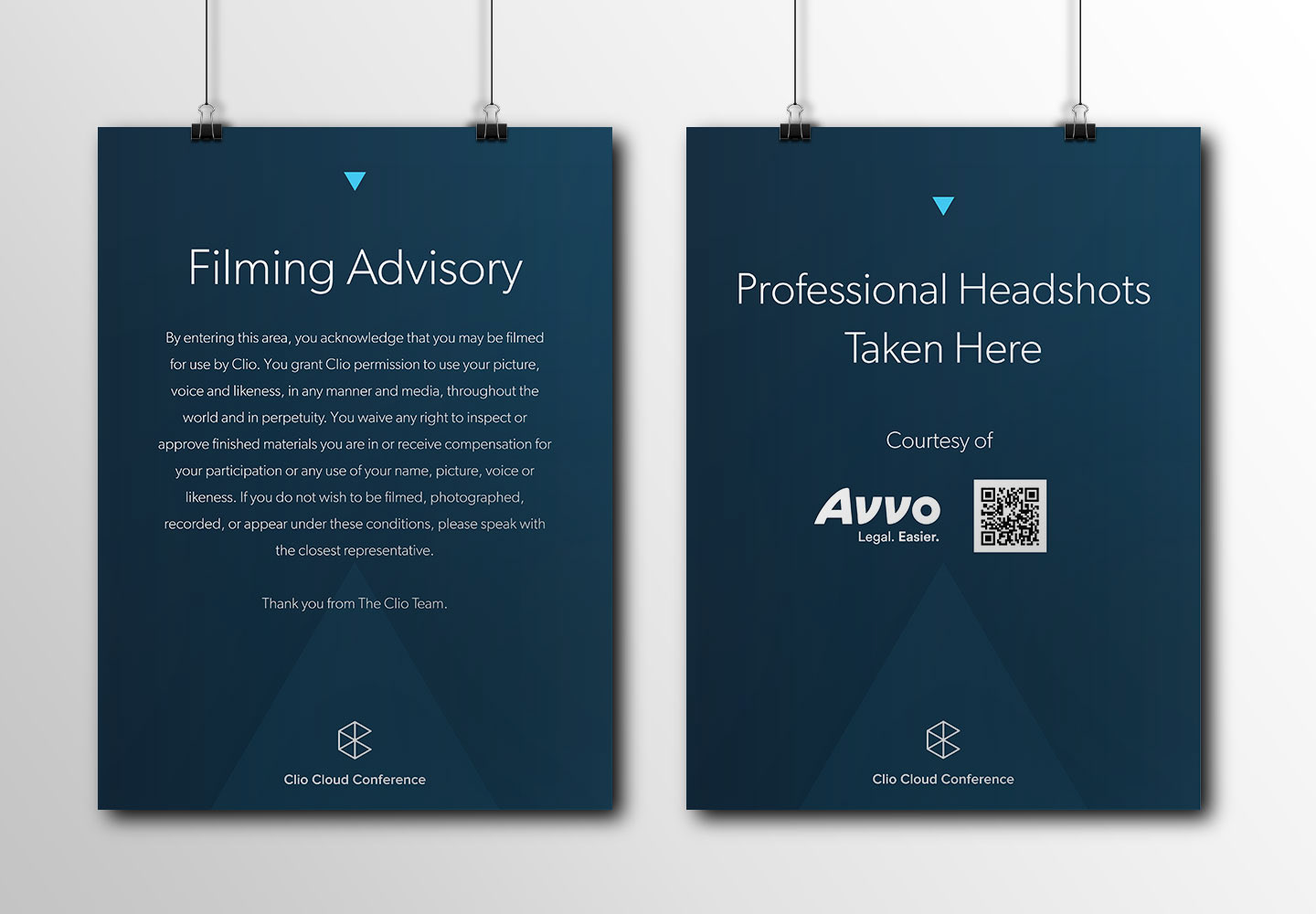 The conference was promoted heavily using social and blog posts as well as
e-newsletters. These advertised everything from the event itself to featured speakers.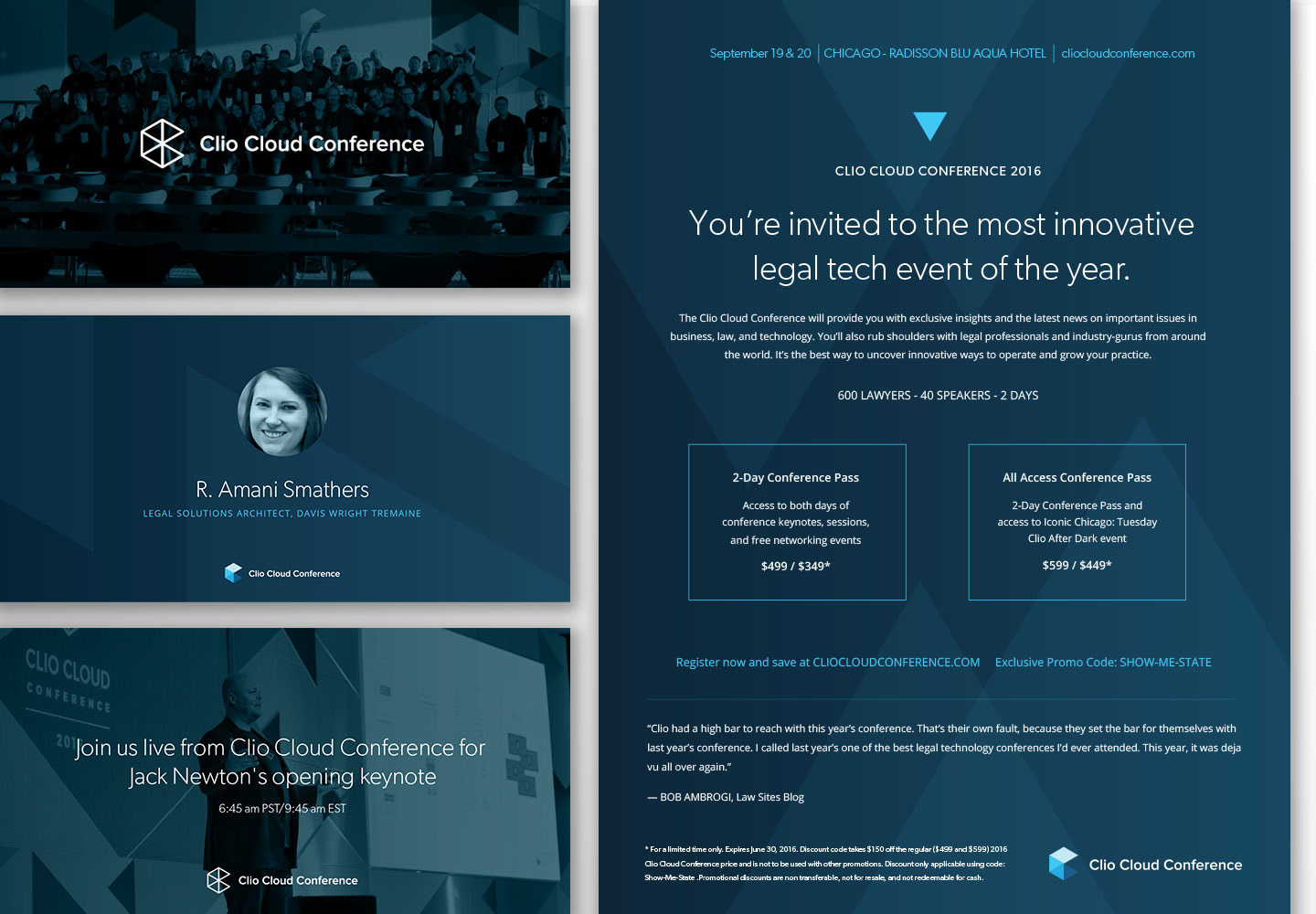 Perhaps my favourite part of this project (and most challenging) was the large format design. It becomes a challenge to design items such as window wraps and staircase wraps at small scale without being able to fully visualize them in their intended medium and environment.  I found an essential part of the success of these assets was constant communication with vendors and even in some cases building small scale 3-D prototypes to visualize the space that they will encompass.