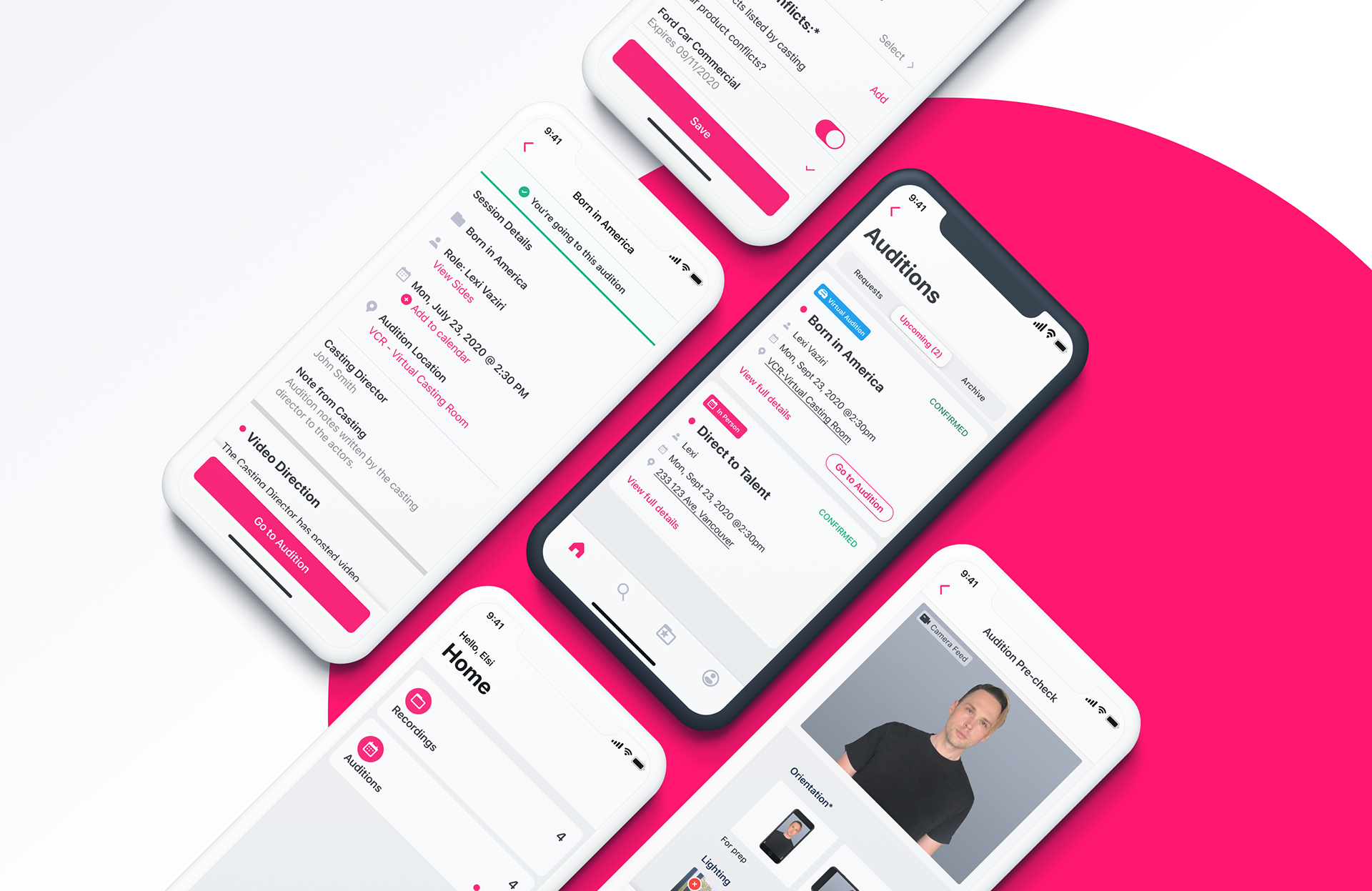 This project was created as a companion piece to
Virtual Casting Rooms
. Virtual Auditions in Actor App enables actors to receive all of the information about upcoming auditions, respond to requests, and fill out personal info related to the audition; sending it off to agents and the production team all from within the palm of their hand. The day of the audition they are able to attend the audition virtually; on the go or from the comfort of their own home. The Virtual Casting Room project was conducted over a period of 5 months in response to the changes the industry has faced due to COVID 19 that limits the ability to conduct auditions in person.
My roles in this project were design lead, ux researcher, ux/ui designer and project manager. I also worked alongside another designer who conducted the user testing and the android designs. 
The details of this project are under an NDA. If you would like to see how it works, and my process (including user stories, project planning and scoping, user flow diagrams, IA, and user testing results and iterations) please reach out to me directly.  If you would like know more about Actor App and some of the features currently available to actors you can refer to this 
landing page
for publicly shared information. I have also contributed to several of the features currently live in the app. This project is currently in a beta testing phase. I will be updating my site with full information after the official launch.